Kitchen Stories & Cookbook Creation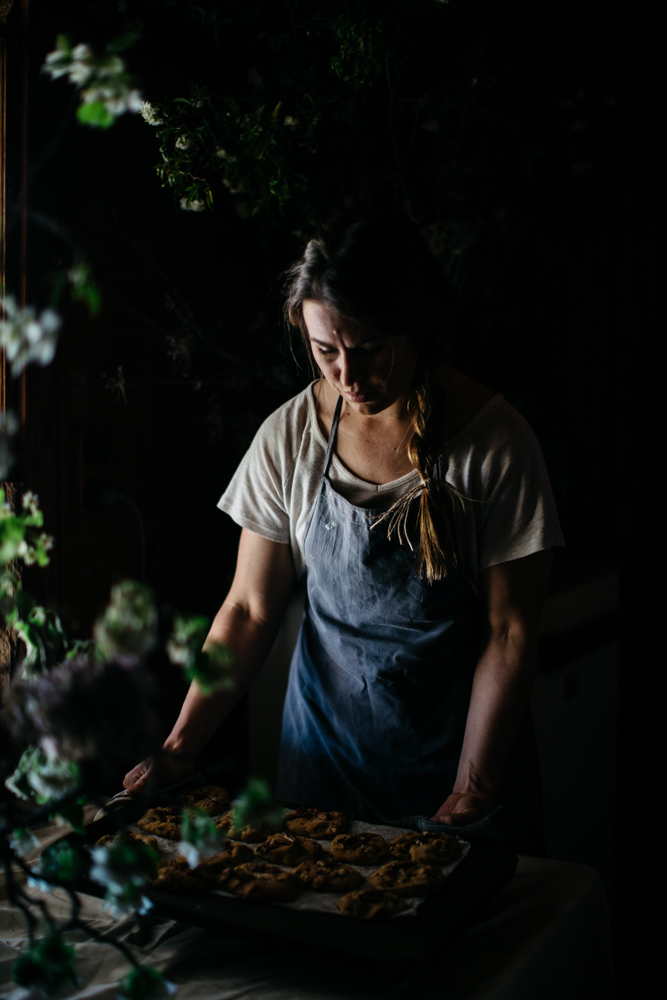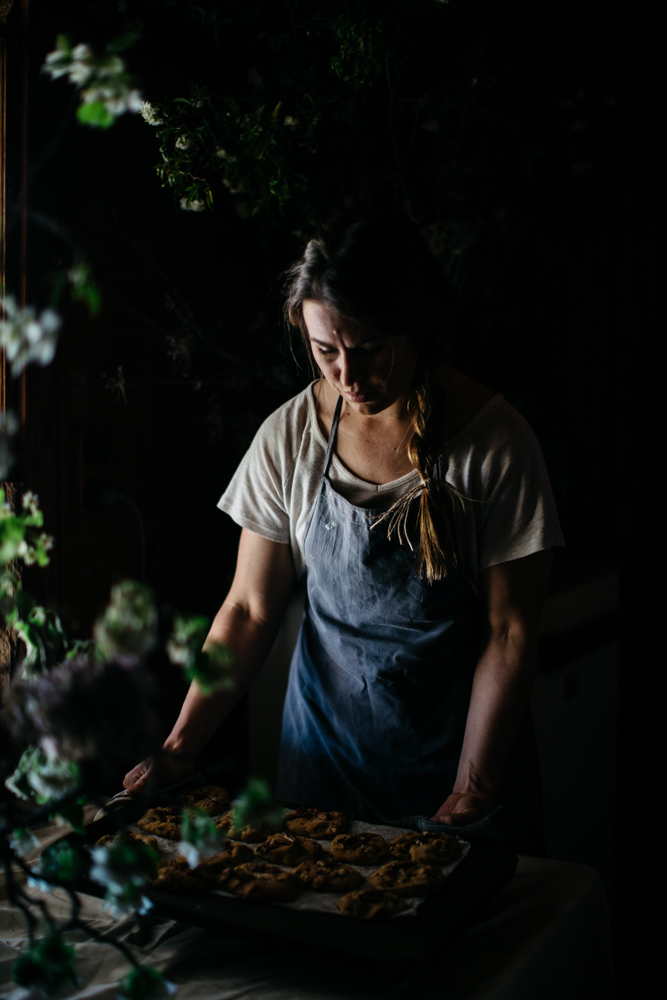 sold out
Kitchen Stories & Cookbook Creation
KITCHEN STORIES + COOKBOOK CREATION
A Daily Plenty Workshop
June 1 - June 4 2016
"I sincerely believe that energy grows from itself and the more energy you expand the more you create within yourself. I also believe that energy is habit, which can be created quite easily. In other words, use your energy and more energy flows and then it is very hard to stop it - as if one would ever want to!"
- Diana Vreeland.
KITCHEN STORIES + COOKBOOK CREATION
Fire up your creativity and join us for an ambitious and challenging project where we will photograph our own cookbook on a cattle station in the stunning Dumaresq Valley over three days.
We will cook, style and shoot recipes created by chef Sarah Glover, who will draw on local ingredients like wild weeds, wallabies from the hills, fish from the river, and yabbies from the dam and together we will create a thing of substance and beauty. We will cook over the campfire and in a gorgeous old wood oven. We will eat together at linen-covered tables in the paddock. We will create scenes of beauty with flowers and foliage and food. My heart is racing as I type.
Each participant will play a significant role in creating the cookbook and will receive a printed copy of the 70-page book.
HOW WILL THIS ACTUALLY WORK
The workshop is limited to 12 people so that each participant can play a hands-on role in the cookbook creation.
Students will arrive in the afternoon in time for a gorgeous welcome dinner in a woolshed. Day 2 will be dedicated learning the skills for the cookbook shoot. We will break down into intimate groups of four to rotate between sessions with lifestyle photographer Luisa Brimble, stylist Caitlin Melling and photographer Lean Timms for demos, the opportunity to pick their brains and a chance to skill-up for the big shoot tomorrow. Writer and shopkeeper Megan Trousdale will also share her knowledge on food writing and ways to get published.
Day 3 will be dedicated to the cookbook shoot, where we will cook, style and shoot 12 recipes created by Sarah Glover, with each student responsible for one recipe. We will again break down into groups of four and each group will have five hours to shoot four recipes. Each participant will get a turn at being the primary photographer, whilst others will be their assistant in food prep & styling.
On Day 4 we will have a breakfast in the paddock and celebrate what we have achieved together before going home inspired, possibly exhausted and a little smug.
When we have compiled our photos, graphic designer Tess Guinery is going to put the book together and ensure it looks incredible.
Proceeds from any extra copies we sell will go to Bonshaw Public School, a tiny school of 11 children in the Dumaresq Valley, to help with their kitchen garden and cooking programs.
WHERE IS IT
The workshop will be held at Mooradinba Station, a working sheep and cattle farm 70kms west of Tenterfield on the Bruxner Highway on the NSW-Queensland border. It is four hours from Brisbane, nine hours drive from Sydney and a two and a half hours from Armidale. There are daily flights from Sydney to Armidale and rental car services available there.
WHO CAN JOIN IN
We welcome beginner and intermediate photographers. This workshop is made for anyone with an interest in photographing lifestyle content and in connecting with like-minded creatives.
WORKSHOP FEE
$1500 per person includes 3-nights of shared-room accommodation at Mooradinba Station. All meals and activities are included, as well as the graphic design of the cookbook and a printed copy of the book. There are only 12 spots available.
OUR ACCOMMODATION
The accommodation is very basic but beautiful. (None of those ugly reverse cycle air conditioners to look at). We will be staying in the original shearers quarters where there are two private double bedrooms and four shared bedrooms with two single beds in each, as well as two shared bathrooms. We ask that attendees bring their own towel and washer. There is no mobile phone reception but there are rolling hills, spectacular sunsets and abundant beauty everywhere you look.
OUR WORKSHOP HOSTS
Annabelle Hickson
Annabelle is a former journalist at The Australian newspaper turned pecan farmer, now based in the Dumaresq Valley on the New South Wales-Queensland border where she lives with her husband and three children. She's also a keen cook and photographer and blogs about her love of food and flowers at www.the-dailys.com . Her writing, photography and styling work has been featured in Australian and international publications, including Country Style, Inside Out, The Huffington Post, Elle a la Table (Japan) and SBS Food.
Luisa Brimble
Luisa is a food and lifestyle photographer whose distinct photography style has been featured in a variety of print and online publications including Kinfolk Magazine, Frankie Magazine, Cereal Magazine, The Simple Things Magazine, Broadsheet Sydney and The Design Files. In the past couple of years Luisa has completed and/or contributed to several book titles including 'Community' Salad Recipes from Arthur Street Kitchen by Hetty McKinnon (Plum/Pan McMillan); 'Amina's Home Cooking' by Amina Elshafei (Lantern/Penguin Books), 'Urban Oz Harvest' by OzHarvest. When not photographing, she collaborates with other creatives to conduct food photography and styling workshops and also manages the production of Alphabet Family Journal - a magazine about people who make a home together.
Lean Timms
Lean is a food, travel and lifestyle photographer based on the South Coast hinterland, NSW. Ever inspired by wandering and seeking, seasonal changes and good food, Lean strives to photograph and appreciate moments of the simple life rich in beauty and culture. Her online food and travel journal, Lean + Meadow, keeps her happily submerged in global roaming, recipe tasting, produce hunting and light searching. Lean has contributed to and been featured in a number of Australian and international publications including Saveur Magazine, Provencial Magazine, SBS food and the Kinfolk Dinner Series. Lean has also photographed 'The Saints of Old Florida', a lifestyle and recipe book due out in the USA in September.
Caitlin Melling
Caitlin is a Sydney based freelance prop stylist. She came into styling during her time at university, starting in fashion and making her way over to interiors, food & props. Over time she has assisted some of the best stylists in the business, giving her the foundation to break through as a full time stylist. In the past Caitlin has coupled styling with floristry work and as such gravitates towards natural, textural and raw materials. She has an affection for the imperfect, for hand made objects and all things painterly. She has worked on stories and campaigns for clients such as Gourmet Traveller, Vogue Living, Target, David Jones & Sportscraft. Caitlin daydreams of one day becoming a prize winning heirloom tomato farmer and painter/yoga teacher.
Sarah Glover
Sarah started cooking professionally at 16 years of age. She completed a Certificate III in Commercial Cookery and then worked in every area of the kitchen, front of house, waitressing, peeling potatoes, grilling, washing dishes, you name it, she did it! Over the years she helped open and design menus for a few restaurants/cafes in Sydney, Gold Coast and New York City. When she moved to Sydney in 2009, after a spell working for Quiksilver in visual merchandising, she started a cookie company called Bondi Bikkies. This soon became her full time career. She had her own bikkie store in Bondi Beach and took it over to NYC. Sarah still runs the wholesale business in Australia. She's recently living in Tasmania to obtain her Certificate III in Pastry Marking and she's now a qualified pasty chef. For Sarah, cooking has always involved people and her heart, she love the idea of making someone something they can experience and find joy in. She's obsessed with flavours, textures and creating from a place of inspiration.
Megan Trousdale
Megan has written about growers and makers in rural Australia for more than 25 years. Her words have appeared in Country Style, where she was deputy editor and still contributes stories, The Sydney Morning Herald Good Weekend and Good Food, House and Garden, Organic Gardener, Gardening Australia, Slow, and BBC's Gardens Illustrated. Megan and husband Duncan run a 120-year-old kitchen and garden wares shop Odgers and McClelland Exchange Stores at Nundle,in the Peel Valley, near Tamworth, NSW, and grow a lot of their family's food on eight acres. Megan shares stories about the shop, garden and small town life through Instagram and Facebook and her shop blog White Enamel Pie Dish.
INSURANCE
As this is a labour of love, we ask that everyone who joins us at Moorabinda Station has their own personal insurance. By buying a ticket you are accepting the condition that we, the hosts, are not liable for any personal injury or damage associated with the workshop.
SCHEDULE
DAY 1 - WEDNESDAY 1 JUNE 2016 - ARRIVALS
2.00pm - 3.00pm Arrivals
3.00pm - 3.30pm Afternoon Tea
3.30pm - 5.30pm Introductions & Running Order and Camera Basics
5.30pm - 6.00pm Dinner Preparations
6.30pm - 8.00pm Dinner in Woolshed
DAY 2 - THURSDAY 2 JUNE 2016 - DEMO DAY
7.30am - 8.30am Breakfast
8.30am - 9.00am Facilitators to do prep, set up necessary stations for the demo
9.00am - 10.00am Introductions, Workshop Aims & Expectations and Quick Camera Basics
10.00am - 11.00am Demo Group Rotation
11.00am - 12.00pm Demo Group Rotation
12.00pm - 1.00pm Demo Group Rotation
1.00pm - 2.00pm Lunch
2.00pm - 3.00pm Siesta Break
3.00pm - 4.00pm A session with Megan on food writing and how to publish your work
4.00pm - 5.30pm Cookbook Briefings: Handing out cookbook design, mood board and Q & A
5.30pm - 6.00pm Dinner Preparations
6.00pm - 8.00pm Dinner
DAY 3 - FRIDAY 3 JUNE 2016 - COOKBOOK CREATION CONTENT
7.00am - 7.45am Breakfast
7.45am - 8.30am Facilitators to do prep, set up necessary stations the photoshoot Cookbook Photoshoot Group Rotation
8.15am - 9.30am Cookbook Photoshoot Group Rotation
9.30am - 10.45am Cookbook Photoshoot Group Rotation
10.45am - 12.00pm Cookbook Photoshoot Group Rotation
12.00pm - 1.15pm Lunch & Quick Siesta Break
1.30pm - 3.00pm Cookbook Photoshoot Group Rotation
3.00pm - 4.30pm Free time to visit other groups and shoot their work
5.00pm - 6.00pm Break + Dinner Preparations
6.00pm - 8.00pm Campfire Dinner + Q & As
DAY 4 - SATURDAY 4 JUNE 2016 - WORKSHOP ENDS AT BREAKFAST
7:00am - 8:00am Breakfasts
8:00am - 9:00am Departures